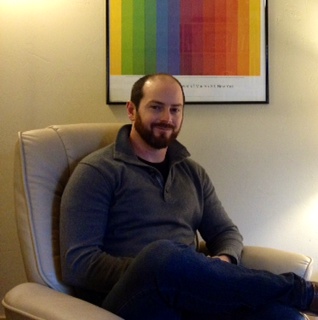 A love of people, finding energy through meaningful conversation, a desire to help families find their way around common relationship stumbling blocks–these are but a few of the inspirations leading me toward a career in therapy. However, my most influential experience has been growing up with a younger brother on the Autism Spectrum. This experience has made me intimately aware of the dance we humans do between social norms and self-acceptance. I realized early the importance of compassion and recognizing that every one of us has struggles along the way to being our best self.
What types of people do you love to work with?
Parents, children, adolescents, adults, and couples –essentially I love working with people of all ages and at all stages of life.
I enjoy helping people find ways out of their head and into relationships. I like to support people in identifying patterns of thinking and acting that are getting them stuck. But even more, I love helping people build relationships based on putting their values into action.
Who are your role models/heroes?
All those people out there who are struggling to do the best that they can for themselves and for others --those who are working to live a meaningful life.
Why do you love working in therapy?
Quite simply, I love working in therapy because I find my clients inspiring.
What is the best advice for people considering therapy?
Considering therapy? I encourage you to find a therapist with whom you are able to establish a warm working relationship. Find a therapist who uses evidence-based strategies for helping you and your family. Find someone who encourages you to apply what you learn in therapy to your everyday life. Find someone who focuses on your strengths and celebrates your past, current, and future successes!
How do you recharge your batteries, and nurture yourself?
I recharge by drinking coffee! Well, only partially. I really recharge by spending time with my family and friends, and by staying active. I love following my son into his latest greatest fascination (currently, its an eraser collection). I enjoy long trail runs, coaching, watching the Ducks, writing poetry, photography, and learning something new.