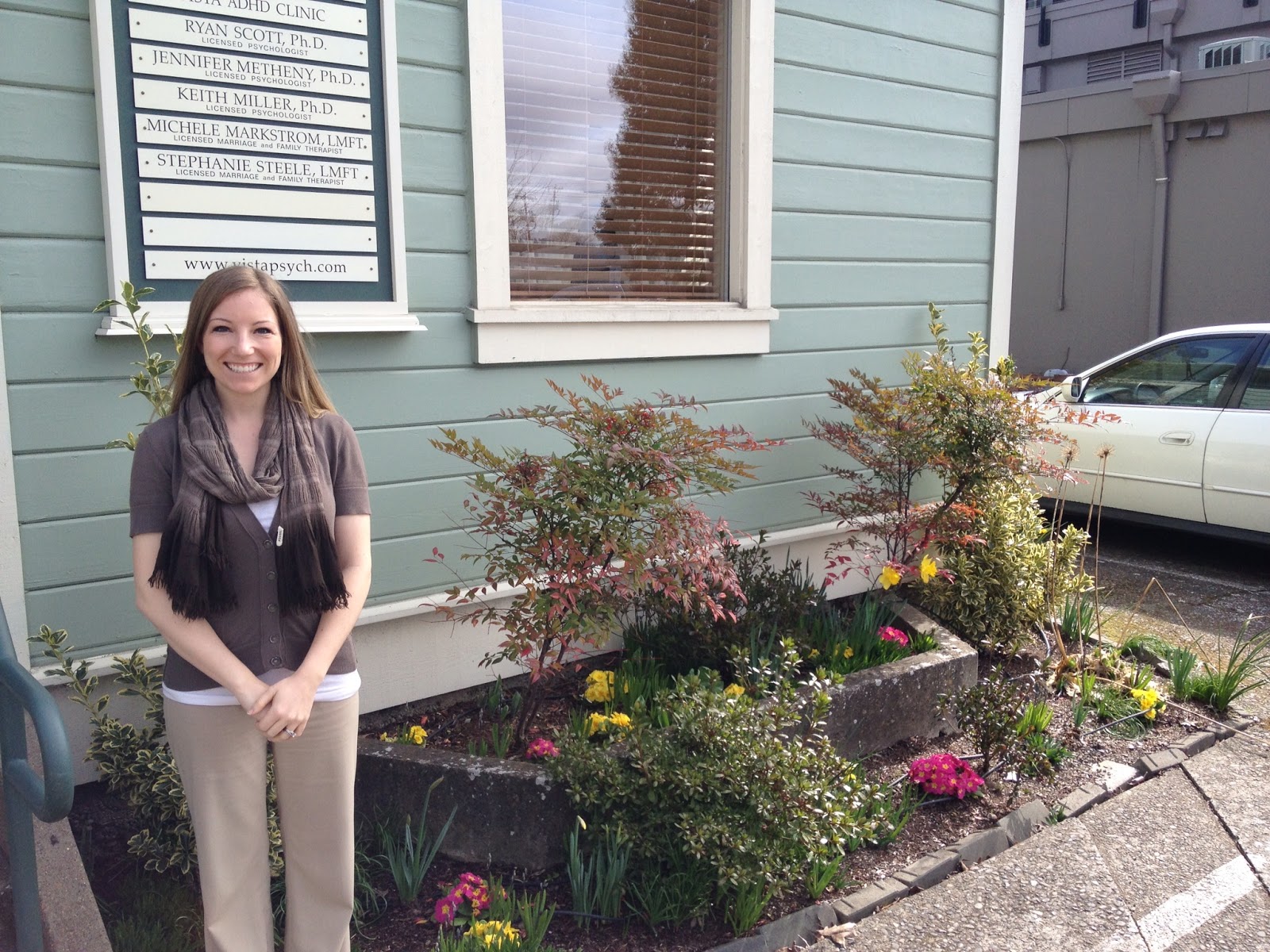 1. What inspired you to pursue a career in therapy?
I have always wanted to make a difference in people's lives. I took an undergraduate course in marriage and family therapy and realized therapy was my true calling. I have always felt that no one should settle for anything less than genuinely happy and wanted to not only share that belief with friends and family but also help others connect and achieve their life goals.
2. What types of people do you love to work with?
I love to work with anyone who is willing to work outside of therapy as well as during our sessions. I am solution-focused by nature and strive to get a lot accomplished in the therapy room, but I also hope to send clients home with things to think about or try throughout the week. I work mostly with couples, adults and teens.
3. Who are your role models/heroes?
I look up to individuals who are not afraid of failure in order to pursue their passions. John and Julie Gottman are role models in that aspect. They truly want to make their research known in order to change the way our society views marriages and relationships, and I believe that is truly admirable. My friends and family are my own personal heroes for their spontaneity, adventurous nature, steadfastness, confidence, ability to achieve their dreams, and unconditional love.
4. Why do you love working in therapy?
I love to see people's lives change in front of my eyes – not because of me, but because they have allowed themselves that hour each week to pay close attention to their life and put efforts in to change it for the better.
5. What is the best advice for people considering therapy?
My best advice is to try not to let others' experiences of therapy influence your own. Therapy is very personal, and each therapeutic interaction is different. If you wish to invest the time and energy, it can be life changing. Nothing is more important than starting that process as soon as possible.
6. How do you recharge your batteries, and nurture yourself?
I enjoy spending time with my husband and two dogs. I love to watch movies, read new books of any genre, and travel to new places.
Check out Stephanie's free web seminar, Ensuring a Happy Relationship, by clicking here.